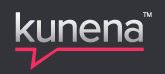 Die Entwickler der beliebten OpenSource Forensoftware für Joomla, Kunena, haben das neue Maintenance Release in der Version 4.0.8 veröffentlicht. Die neue Kunena Version behebt 12 Fehler.
folgende 3 größere Fehler wurden behoben
Änderung der exif Prüfung im mime
Fix Pm im CB Plugin
Confidential wird in E-Mail angezeigt
alle Änderungen im Überblick
Change exif check to mime
Improve topic icons
Fix fatal error on userlist when disabled for guests
Menu item "Page Display" options not honored
Backend: Attachement link to image
Send pm on profile page
Update js on edit.js
Fix Pm on CB Plugin
Crypsis: missing language string COM_KUNENA_THANKYOU_MORE_USERS
Clear cache on install
Confidential is showed on email
Update copyright year
Blue Eagle : The link "Powered by" is missing
Poll : Users can vote without write access
Vor einem Upgrade sollten die Release Notes gelesen werden und evtl. weitere installierte Erweiterungen berücksichtigt werden.
Quelle: https://www.kunena.org/blog/157-kunena-4-0-8-released