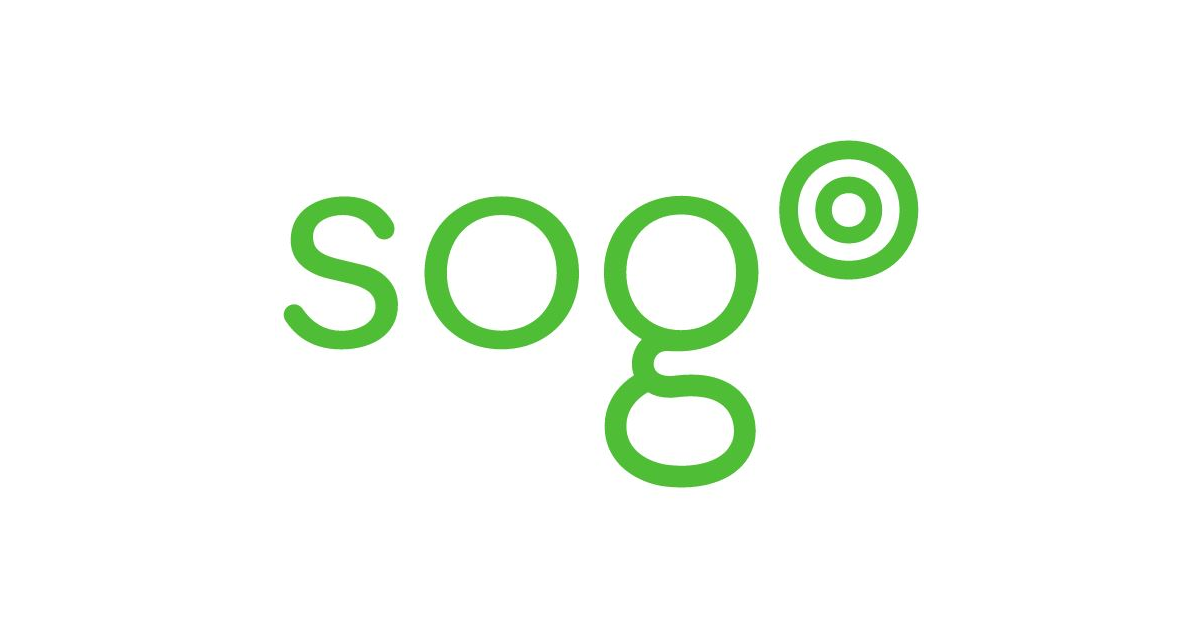 Die freie und moderne Groupware, SOGo wurde in Version 5.4.0. veröffentlicht. SOGo bietet neben E-Mail, Kalender auch Adressbuchfunktionen und diese in jedem Webbrowser und per nativen Client wie Mozilla Thunderbird und Lightning, Apple Kalender und Adressbuch, sowie Microsoft Outlook. Es ist skalierbar und kann mit Android und Apple iOS synchronisiert werden. Diese Version ist ein Minor Release was die Stabilität verbessern soll und einige Fehler korrigiert.
SOGo 5.4.0 Release Notes
NEW FEATURES
mail: delay or disable automatic mark message as read (4eed98d), closes #1585
mail: enable autoreply on specific days or at a specific time (2ecd441), closes #5328
BUG FIXES
addressbook(js): custom field creation (fc121ac)
calendar(js): improve bi-weekly event description (c17165d), closes #5261
calendar: update email alarm of yearly events (9c025f6), closes #4991
core: avoid exception when the user's cn is null (153c1ee)
login(js): input focus on TOTP field (56a6f24)
mail(html): ban "javascript:" prefix in href, action and formaction (8afc80d)
mail(js): create new object instances in popup from parent's data (a98b46a)
mail(js): don't allow to rename special mailboxes (c3c9432)
mail(js): don't load mailboxes list from popup editor (cb6b729)
mail(js): don't poll server from popup windows (8724f90, 11eb6c2)
mail(js): expose all account identities in popup window (78855be), closes #5442
mail(js): ignore return key in input fields of editor (1786ec4), closes #4666
mail(js): open one distinct popup for each action (addf3c1), closes #5431
mail(js): resolve draft mailbox from popup window (25c69aa), closes #5442
mail(js): save draft after having removed an attachment (6ef99a5), closes #5432
mail(js): update unseen count when it's zero (635b8c6)
mail(web): display emails extracted from smime certificate (93dff69), closes #5440
mail: allow to directly empty junk folder (f9ed639), closes #5224
mail: check if smime certificate matches sender address (e85576c), closes #5407
mail: delete msgs once moved to an external account (e0df548)
mail: don't lowercase href/action/formaction attribute value (c4bb0de), closes #5434
mail: only apply IMAP host constraint when SSO is enabled (8cb5ef3), closes #5433
mail: show comment attribute of iTIP replies (ff1eeca), closes #5410
mail: sign and send only if smime certificate matches sender address (4ad2105), closes #5407
preferences(css): align timepicker inside input container (2014589)
preferences(js): don't alter the list of default email addresses (bdfe1be), closes #5443
preferences(js): improve initialization of dates/times constraints (46971d4), closes #544
preferences(js): set default auto mark as read delay to 5 (cb4d555), closes #5443
preferences: add plus sign to timezone in Sieve script (f191231, 2daeab3), closes #5448
web(js): position notifications to the bottom right (e064e9a), closes #5127 #5423
web: add missing tooltips for expand/reduce buttons (1febace)
LOCALIZATION
de: update German translation (b665f7e, 6684784)
fr: update French translation (6084fcd, 748fd8f)
hu: update Hungarian translation (07f2c26)
pl: update Polish translation (3e9b8db, 070f1a6)
See the closed tickets for this release and the complete change log.