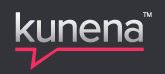 Die freie Forensoftware für das CMS Joomla, Kunena, erhielt vor wenigen Tagen das Update 5.1.15. Dieses führt 6 Änderungen an der Forensoftware durch.
Kunena 5.1.15 Release Notes
Activation pending accounts are being deleted
Remove Google+ from js social share
Social Share icons are not displayed
Spoiler does not render the code
use cookieless youtube
Find the full changes: Here.
Quelle: https://www.kunena.org/blog/208-kunena-5-1-15-released