Sophos hat für die XG Firewall heute die neue Firmware Version 17.0.3 MR-3 veröffentlicht. Dies ist ein geplantest Update das 7 Fehler beseitigt.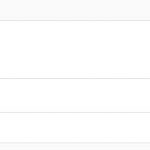 Sophos XG Firewall SF 17.0 MR3 (17.0.3.131) Release Notes
NC-25584 [IPsec] IPsec tunnel frequently gets disconnected after migration to v17.
NC-25597 [IPsec] Disabling DPD has no effect.
NC-25641 [IPsec] Improve IPsec failover behavior.
NC-26024 [IPsec] Change default "Policy Keying Tries" to unlimited.
NC-26032 [IPsec] Too many email notifications on connection retry.
NC-25986 [Logging] Pre-auth XSS to RCE vulnerability.
NC-23214 [Wireless] XG105w failed to update channel width 80 MHz for 5Ghz band.
Quelle: https://community.sophos.com/products/xg-firewall/b/xg-blog/posts/sfos-17-0-3-mr3-released