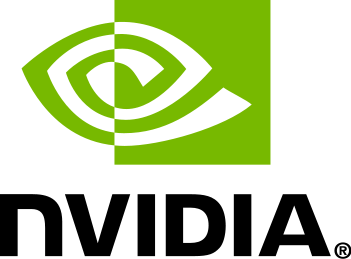 Der GeForce Game Ready Treiber 512.15 WHQL steht zum Download bereit. Der Treiber beinhaltet unter anderem ein Game Ready Update für Ghostwire: Tokyo und No Man's Sky.
NVidia GeForce Treiber 512.15 Release Notes
Game Ready
This new Game Ready Driver provides the best day-0 gaming experience for Ghostwire: Tokyo,
which features ray-traced reflections and shadows and utilizes NVIDIA DLSS for an up to an 2X
performance boost. In addition, this new Game Ready Driver offers support for Tiny Tina's
Wonderlands as well as the addition of NVIDIA DLAA to Chorus, Jurassic World Evolution 2, and
No Man's Sky
Software Module Versions
HD Audio Driver – 1.3.39.3
NVIDIA PhysX System Software – 9.21.0713
GeForce Experience – 3.25.0.84
CUDA – 11.6
DCH NVIDIA Control Panel – 8.1.962.0
Existing Support
Open Computing Language (OpenCLTM software) 3.0 for NVIDIA® MaxwellTM and later GPUs
OpenGL® 4.6
Vulkan® 1.3
DirectX 11
DirectX 12
Fixed Issues in this Release
[Advanced Optimus]: Brightness levels do not change properly when display set to NVIDIA GPU only mode with HDR set to off. [3497181]
Increased registry reads by DWM.exe when GPU is connected to G-SYNC/G-SYNC Compatible display [3535493]
[NVIDIA Advanced Optimus][Ampere] Putting notebook to sleep by closing the lid and then waking up the notebook may cause Windows to reboot when in dGPU mode. [3444252]
The native resolution for a DVI or HDMI display may not be available from the display settings if the display contains an invalid EDID. [3502752]
[Adobe Substance Sampler/Stager]: Fixed Optimus profile to run on dGPU by default. [3557257]
[Enscape]: Shadow rendering is incorrect. [3530584]
[Solidworks Visualize Boost]: When the application process is running in the background, the GPU memory clock may operate at lower clock speeds. [3417407]
[Adobe Premiere Pro]: Adobe Media Encoder could crash due to out of memory error when encoding multiple R3D 8k files. [3532477]
[Foundry Nuke]: CUDA and OpenCL kernel return incorrect result. [3497442]