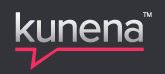 Die kostenlose Forensoftware, kunena, für das beliebte CMS Joomla, wurde vor ein paar Tagen aktualisiert und ist nun in Version 5.1, verfügbar.
Kunena 5.1 Release Notes
Core
Removed < PHP 5.6.8 Support
Removed < Joomla 3.8 Support
The follow improvements we made into the core:
Joomla Namespacing
Removed Depricated code
Improved speed loading
Codestyle
Database checks
More triggers for 3rt party developers
More security improvements
Frontend
New Features:
HTML5 audio and video support
Ajax upload avatars
Add option to disable signatures
Option: set default avatar
FA Icons in kunena menu
Sub menu items on kunena menu
Hide E-mail – Be able to show email only to registered users
2 editors: wysiwyg and bbcode (plugins works only with bbcode editor)
Feature: add option to disable personal message
Feature: add option to disable social
Smart URL autolinking
Feature: Optional username display
Restore the ability to see deleted posts in recent topics
Topic Template
Open graph support (facebook/twitter/ect)
Improve microdata
Backend
Change users details: Now you can edit all users details by the backend.
Template Improvements
we have made some template improvements.