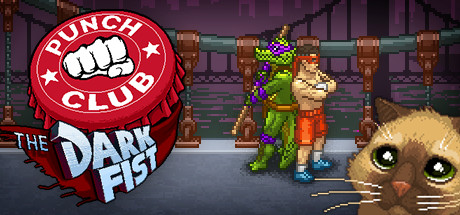 Die Entwickler Lazy Bear Games gaben bekannt, dass die Erweiterung The Dark Fist für das Box Rollenspiel Punch Club ab sofort zum Download bereit steht.
In The Dark Fist findet ihr heraus, was mit euer Katze Fluffy passiert ist. Die Nebengeschichte umfasst ca. 3 Stunden und ist ab Tag 6 verfügbar. Achtet auf die Aktentasche die in eurem Haus erscheint.
Auf der Spieleplattform Steam startet der Download automatisch, sofern ihr nichts anderes eingestellt habt.
Mehr Details zum Update findet ihr im Update-Log:
Punch Club Änderungen in Ver. 1.10 (The Dark Fist)
The new superhero side-story (you need to start a new game to unlock it).
Hardcore mode (all opponents level-up alongside you)
Cloud sync (synchronize your saves between PC/mobile)
Twitch integration
New languages: Japanese, Chinese, Italian
New music theme (main theme developed and it is longer now)
A lot of small bugfixes and tweaks.